I Offer Web Development Services That Bring Your Digital Vision
to Life
Web Design
Ecommerce Websites
Custom Websites
Javascript Development
Technical SEO
Custom landing pages
React development
Mobile friendly websites
Web animations
Custom CSS
Wordpress development
Responsive design
Web Design
Ecommerce Websites
Custom Websites
Javascript Development
Technical SEO
Custom landing pages
React development
Mobile friendly websites
Web animations
Custom CSS
Wordpress development
Responsive design
Web Design
Ecommerce Websites
Custom Websites
Javascript Development
Technical SEO
Custom landing pages
React development
Mobile friendly websites
Web animations
Custom CSS
Wordpress development
Responsive design
Optimized For Every User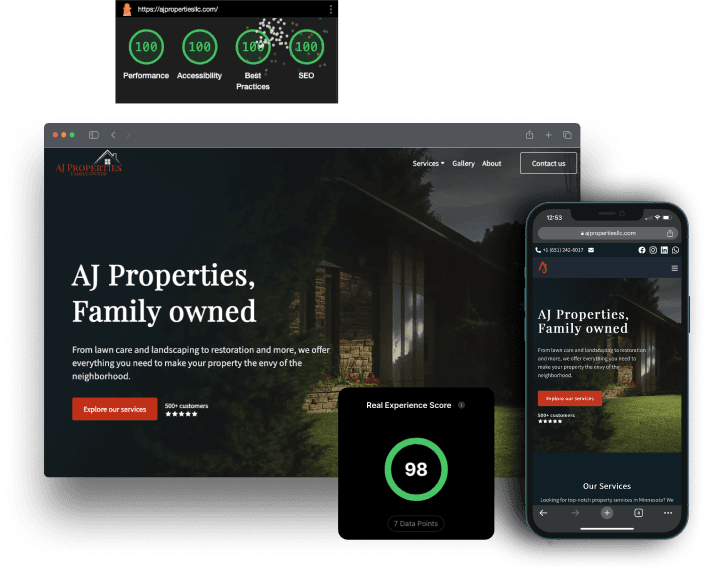 I leverage the best web development tools and frameworks to ensure that your website will achieve fast page loads, great SEO, and will be accessible to a global user base.
I have a deep understanding of what it takes to optimize your website on all devices. With high ranking performance scores, your site will not only appeal to real world user experience, but search engines will reward you by ranking your pages higher on each search.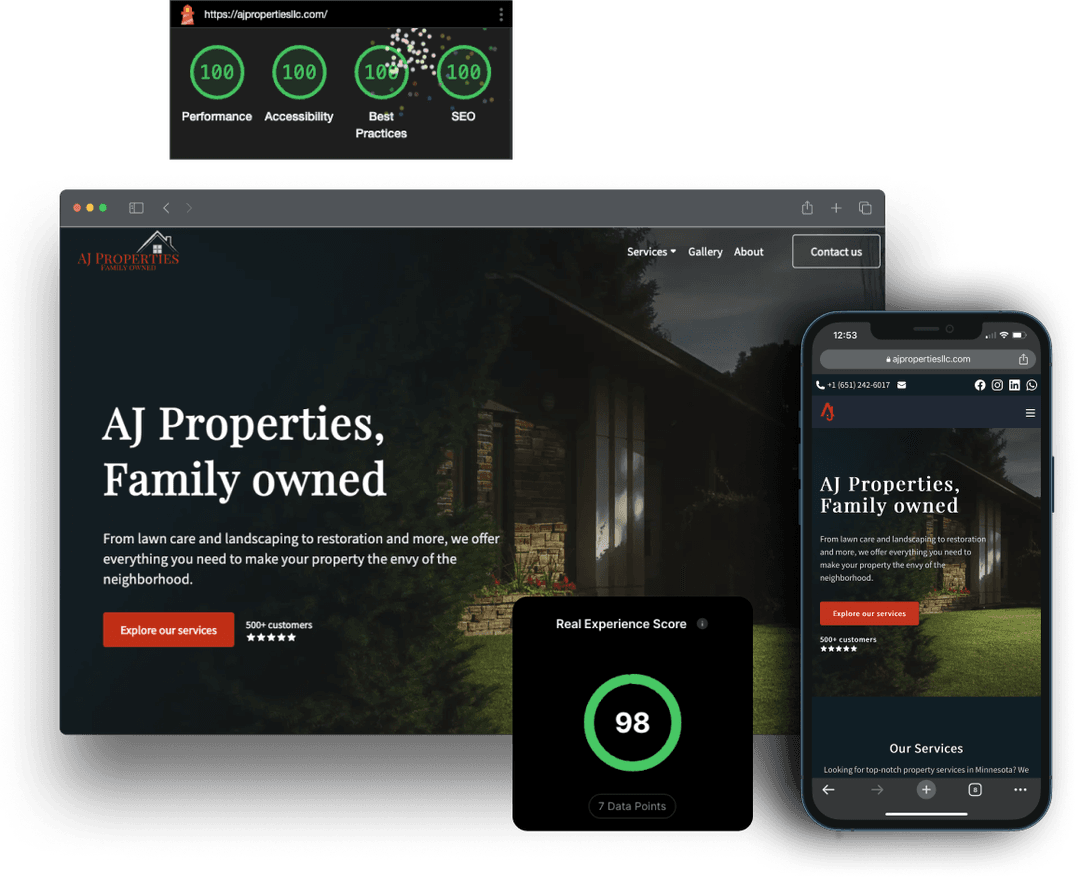 Web Development Services I Offer
Frontend Web Development
HTML, CSS, and JavaScript Development
Custom landing pages
HTML forms and email lead generation
Technical SEO
Image optimization
Mobile optimization
Responsive design
Mobile HTML, CSS, and JavaScript Development
Wordpress Development
Custom Wordpress web design
Elementor development
Thrive Themes development
WooCommerce Development
Blog design
Wordpress SEO Implementation
Wordpress speed optimizationn
Custom PHP development
Web Design
Website mockup and design
Figma prototype design
Business card design
Image editing/optimization
Mobile mockup and design
Tablet mockup and design
Responsive web design mockup
Image creation and product mockup design
Tools and Frameworks I Use
Frontend Web Development
Next.js
React
Node.js
Astro
Framer Motion
Tailwind CSS
Wordpress Development
Elementor
Thrive Themes
Blocksy
Coblocks
Gutenberg block editor
Yoast SEO
Web Design
Figma
Sketch
Adobe Photoshop
Adobe Illustrator
Adobe XD
Canva
Why hire me?
Reliable
You can trust that during our collaboration, I will communicate promptly and will never leave you hanging. Bringing value to your business is my top priority.
Developer and Designer
As both a developer and designer, I not only understand the visual aspect of creating a great website, but I'm knowledgable of the solution and how it's built on the technical side.
Versatile
I am well versed in a range of website builders like WordPress, though mostly build custom websites with HTML, CSS, and JavaScript, as well as frameworks like React and Next.js.
Trusted by
Work with me